Travellers, ready your calendars — it's time for us to pencil in our trips for 2020! In the spirit of smart trip planning, let us all gear up to make the most out of all the upcoming holidays. And folks, it seems like we have much to look forward to. Malaca?ang Palace has officially announced that the Philippines will have 20 holidays next year. Basically, that means that we'll be enjoying at least 10 long weekends in the Philippines in 2020!?
To help you #MakeTravelHappen, we've created an easy 2020 calendar and cheat sheet for your viewing pleasure. Pin them for year-long travel inspiration!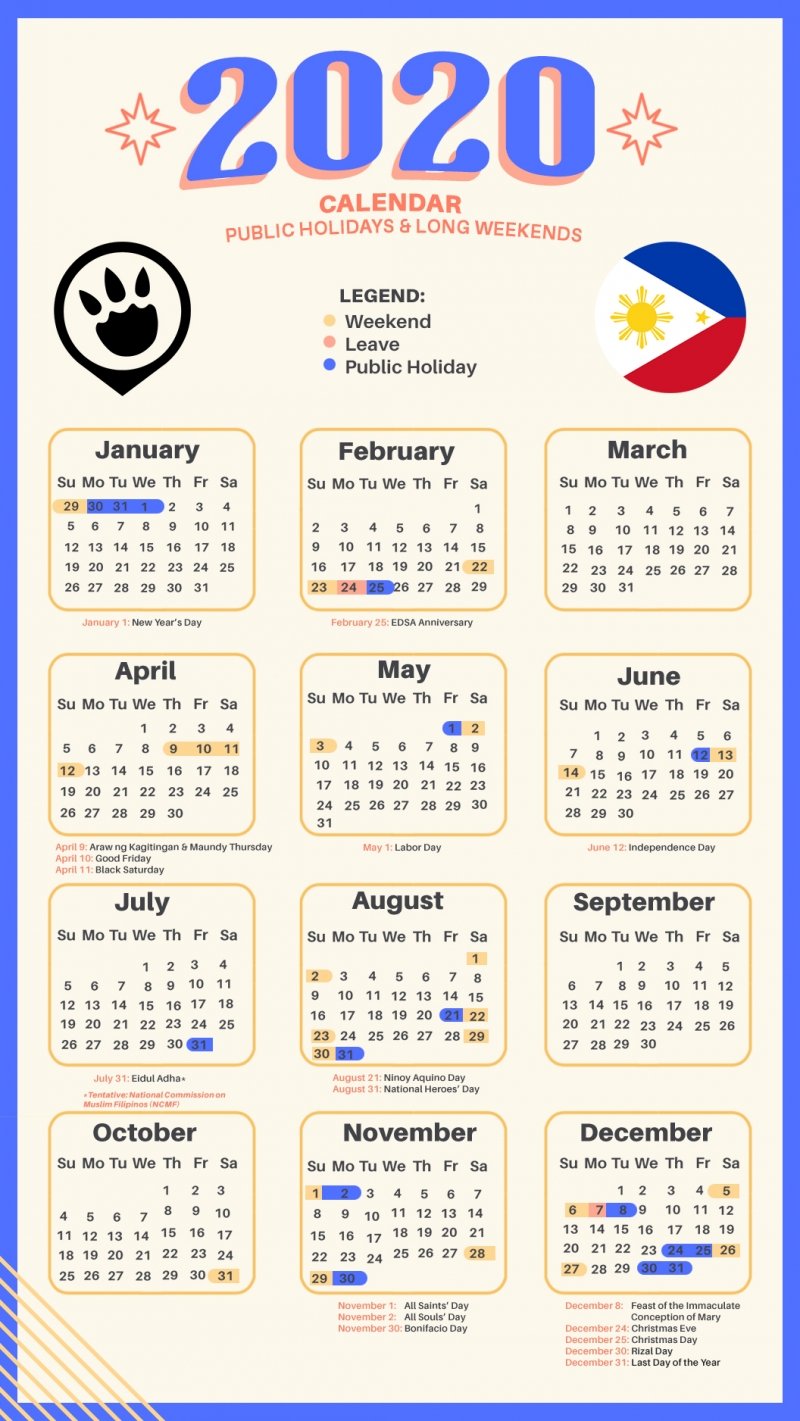 So, those are our long weekends in the Philippines in 2020! On top of the usual nine regular holidays, we have nine other special non-working days. We're also waiting for the official announcement of the dates of Eidul Fitr and Eidul Adha, so note that those stated above are tentative as of now. As the Islamic holidays are determined through the Islamic calendar or the lunar calendar, the National Commission on Muslim Filipinos (NCMF) has yet to declare their official dates.
Also read: 7 Ways You Can Use Your Work Leaves For Wanderlust Vacations
Make it 13 long weekends in 2020 by taking two leave days
Thankfully, most of next year's official holidays fall on Fridays and Mondays. So, a glance at 2020 shows us that 10 long weekends await our wanderlust!?
Want to hear something even more exciting? If we file just two vacation leaves, we can already enjoy 13 long weekends in the Philippines in 2020! And as per TripZilla tradition, here's our recommendation for vacation leave dates: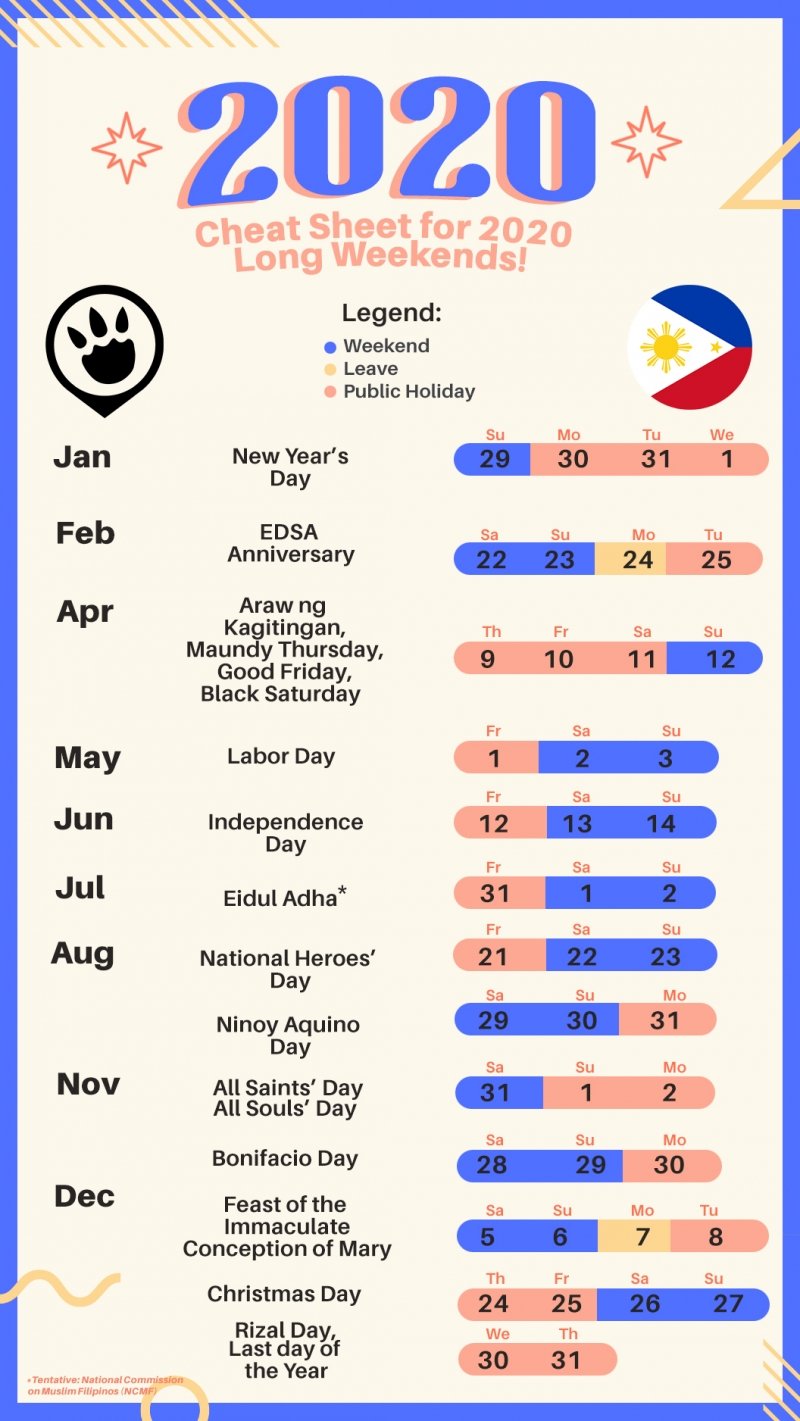 If you decide to heed our advice, you'll only need to file for two Monday leaves: One before the EDSA People Power Revolution Anniversary (25 Feb 2019), and another before the Feast of the Immaculate Conception of Mary (8 Dec 2019). Then, you can enjoy a total of 13 long weekends next year! What a great year to travel!
Also read: Filipino Employees Prove That You Don't Have to Quit Your Job to Travel
Stay tuned for seat sales and travel deals that fall on these long weekends in the Philippines in 2020. Join our Facebook group, Flight Deals – Philippines, to get early notifications! Don't forget: The early traveller catches the best deals.
---
Plan ahead and scroll through our website for more travel inspiration! You might want to schedule your staycations in the Philippines as early now. Take it up a notch and check out some of the best hotels and resorts in Singapore, Malaysia, Indonesia, and Thailand, too!